10 Ways To Spruce Up Your Home For Under $100
1. Update your bathroom
. You can change your faucets and fixtures out for under $100, but if you're not super DIY, you may have to deal with plumbers and electricians, which can bust your $100 budget. Instead, take those dusty old tulip glass light shades and swap them for something more modern. You can find shades in a variety of styles, like this
four-pack
for $45. And, you can apply the same update to a ceiling fan. And, if your fan has ugly blades, you can easily switch those out to
shiny new ones
inexpensively.
2. Get your carpets cleaned
. Yeah, it seems like a no-brainer, but it's an easy fix that can make a big difference in how you feel about your home. Stains just not coming out? A throw rug can help ground the room or create a focal point. Check your favorite home décor store, or try Costco, which sometimes has 8x10 rugs for $99.
3. Paint something
. Paint everything! We talk about the power of paint all the time, and how a simple can of color can help transform a space. For $30, you can turn a drab room into a dramatic room, take a too-bold space down a notch or turn a boring bedroom into as romantic lair. All it takes is a trip to the local paint or big box store, a steady hand, and a few rolls of tape.
4. Buy some new drapes
. Think it's too expensive? These drapes from Target start under $20.
And they come in two other colors and a couple of different sizes.
5. Paint your front door
. Don't underestimate the impact it can have on your curb appeal. Not sure of what color to go? Blue is a great Feng Shui color, says Houzz. Yellow evokes mental clarity, perception, understanding, wisdom, confidence, curiosity, humor and merriment." Red is welcoming. Want more ideas? Visit
Houzz
.
6. Plant some flowers
. Even if you don't have a green thumb, you can pretty up your yard without too much effort or money. Check out this easy
spring planting guide
from P. Allen Smith.
7. Inject some color
. Hate your couch or need to freshen it up? We've been there. But when $2,000 isn't in the budget, a throw and a few pillows can make a world of difference. HomeGoods and TJ Maxx are great options for affordable décor. Or hit up online marketplace Overstock, where these statement
zebra print pillows
start at $20.
8. Get new furniture for the backyard
. You don't have to buy a full-blown set. Look at these colorful
Adirondack chairs
from Lowes. They're plastic, which makes them easy to care for, and they're $18, which makes them easy on the budget.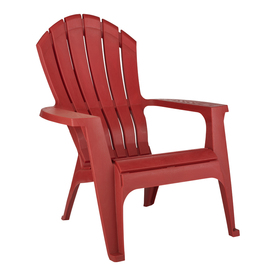 9. Jazz up your table
. If your dining room table has seen better days, refinish it. Stain or paint can give it a whole new look, as long as you're willing to put in a little elbow grease. A
sander
can make the job easier, and you can get an entry-level version for about $50.
10. Celebrate the season
. Any season. In Spring, give your home an instant lift with a centerpiece of tulips. Or paint a piece of furniture bright yellow. You can't be unhappy when you're walking past a yellow table.
With a little effort and a little money, you can make updates to your home that will make it feel fresh again.